I know Guy, Amir and Haim for many years. Three of the most brilliant minds in the magic and mentalist world. So creative and so original, we are all blessed that they are sharing with us their creations.

Lior Manor
Having shared the stage many times and benefited from their ideas, we sincerely and emphatically endorse this powerhouse creative team. We can't wait to see what's in store 

THE EVASONS - Mentalist Duo
Haim Goldenberg, Amir Lustig, and Guy Bavli. Three seasoned mentalists, and any one of these men can fool the socks off you. Now they are combining their creativity muscles in a session for you, and it will be be brilliant.

Ken Weber
About
BaKoRe Magic.com is dedicated to the creativity of Magic and Mentalism in particularly, with focus on effect and routines most suitable for virtual shows such as Zoom, Facebook live and others.
During this unfortunate time of COVID-19 we were forced to adapt to a new media of virtual online performances. A two dimension media that on the one hand limits us, but on the other hand opens a new world of magical possibilities.  
The founders of BaKoReMAGIC.com are three old friends and creators with a combined magic experience of over 100 years.  Each, a Master Mentalist Performer in his own right and an inventor of many effects used by the most known professionals in our field.
The goal is not only to create new Mentalism methods, but also to stimulate the creativity process of each effect into many different directions.  A collaboration of imagination, innovation and practicality that we can use in any virtual shows.
 Each effect you can created and build at home. You will get a step-by-step guide with all the tools needed in order to make it using basic materials you can get at home or in your local art supply store. Graphics and other tools that you may need will be supplied to you in a downloadable file to print and in no time at all, go and perform.

Get ready to be creative, as top secrets of mentalism and magic are presented to you in an easy yet effective way by three of the world's top Mentalists.
Haim Goldenberg
The creator of Cryptext, CamFabulation, Inctypto and more…
Haim is considered to be one of the major creators of modern mentalism. The star of his own TV show and a unique performer in his own right. He travels the world lecturing, consulting and teaching new techniques to the biggest names in the field as well as a headliner to the biggest corporate clients.
haim goldenberg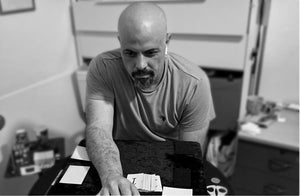 Amir Lustig
The creator of: Wheel of Mind, The Taste Game and many others…
One of the brightest mentalism minds of our century. He is not only an amazing performer but also an incredible creator of his own original material and has been consulting  and performing in dozens of TV shows for the biggest names in the industry.
Amir Lustig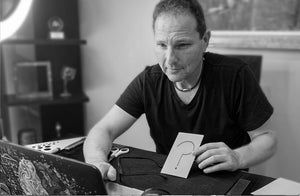 Guy Bavli
The creator of: The Perfect Key Bending, Show Biz Card, Bending Card, Super Writer Pro, Inter Net-Bag and many more.
An original and unique creator and performer who appeared in over 500 TV programs and headlined thousands of shows in Las Vegas, and theaters around the world. A master of creativity and entertainment who always takes mentalism to the next level.
Guy Bavli